thisisneverthat Official
남성패션브랜드 디스이즈네버댓의 오피셜 웹사이트를 디자인 및 퍼블리싱하였습니다. Wordpress를 기반으로 국내/국외 결제 시스템을 정비하였으며, 브랜드 내외부 활동을 담는 아키이빙 기능을 추가하였습니다.
E Commerce System Coded by Juno Park
Project Details
TYPES OF WORK.
Web Design and Development, Site Publishing
USE.
Official Website, E Commerce System for thisisneverthat
NAME.
thisisneverthat Official
COLOR.
Various
DIMENSION.
Various
MATERIAL.
Various
CLIENT.
thisisneverthat
YEAR/PLACE.
February 2015 Seoul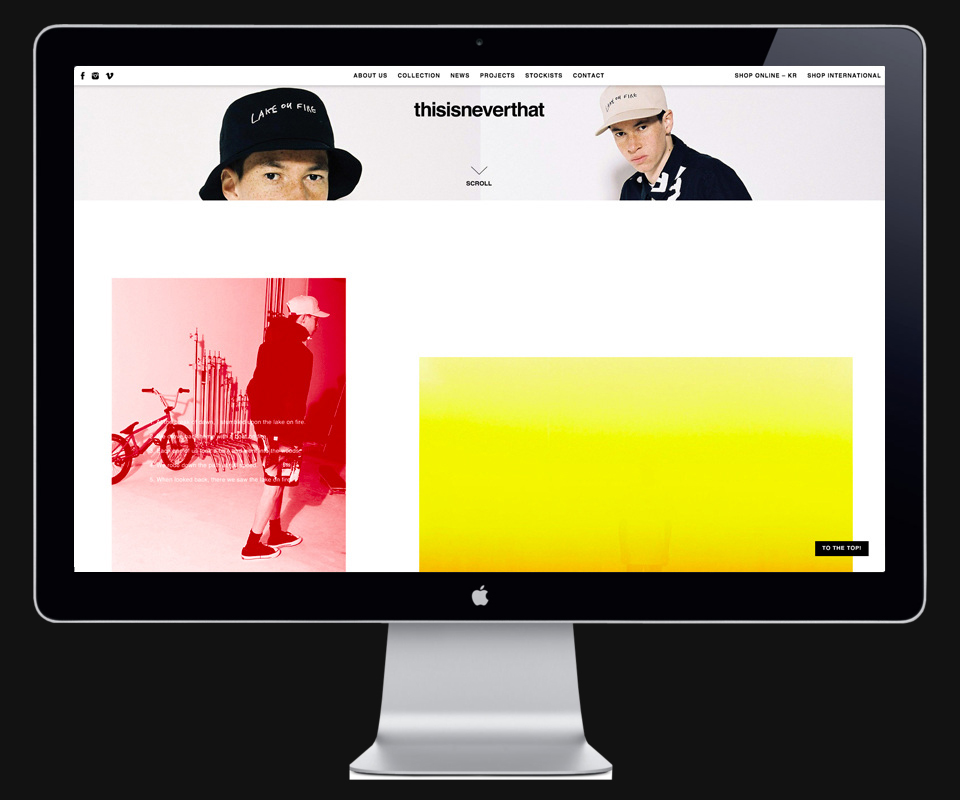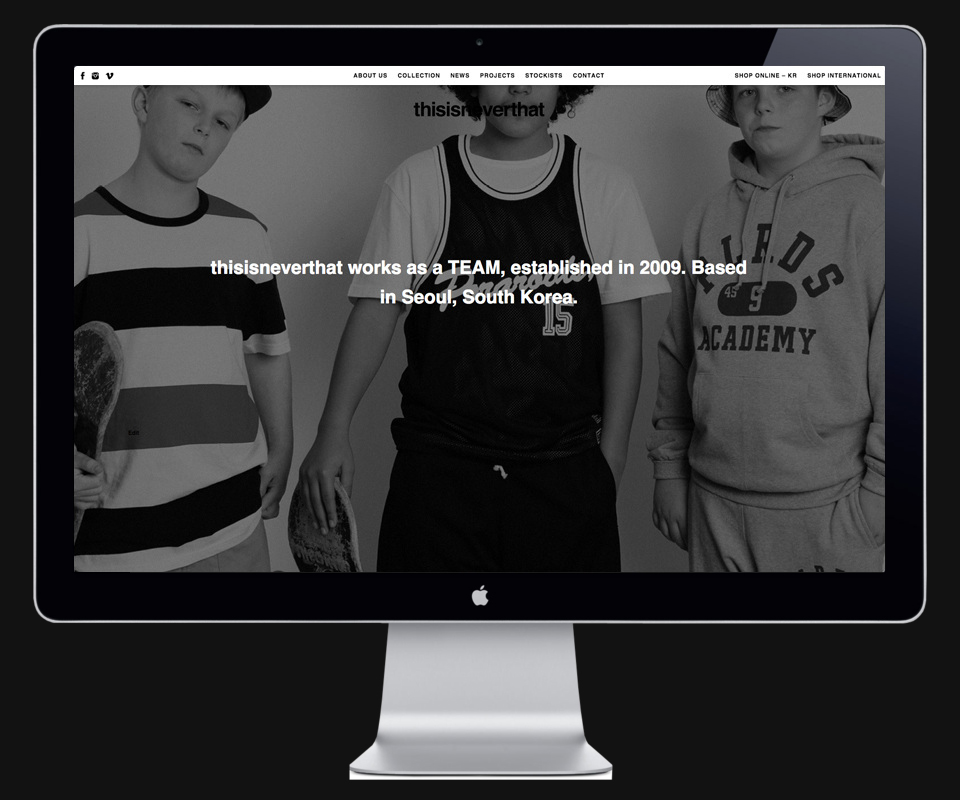 thisisneverthat official website